This is my painting inspired by the poem "The Lady of Shalott", by Alfred Lord Tennyson. It is also my submission to the #thepoetryofplace challenge by Donald Journey. There are actually two version of this poem, one from 1832 and one from 1842. The verses that inspired my painting are:
1832
A pale, pale corpse she floated by,
Deadcold between the houses high,
Dead into towered Camelot
Knight and burgher, lord and dame,
To the plankèd wharfage came:
Below the stern they read her name,
1842
Under tower and balcony,
By garden-wall and gallery,
A gleaming shape she floated by,
Dead-pale between the houses high,
Silent into Camelot.
Out upon the wharfs they came,
Knight and burgher, lord and dame,
And around the prow they read her name,
The Lady of Shalott.
And below are some of the studies that I created along the way. I drove around the neighborhoods until I found a couple of different ivy-like plants growing on a wall, and made drawings of them. I used one of the plants, and it is slightly visible in the background. But before all of that, I did several drawing of a female face from imagination and tweaked it (making multiple versions on transfer paper). I then transferred my drawing to the board using charcoal and pencil.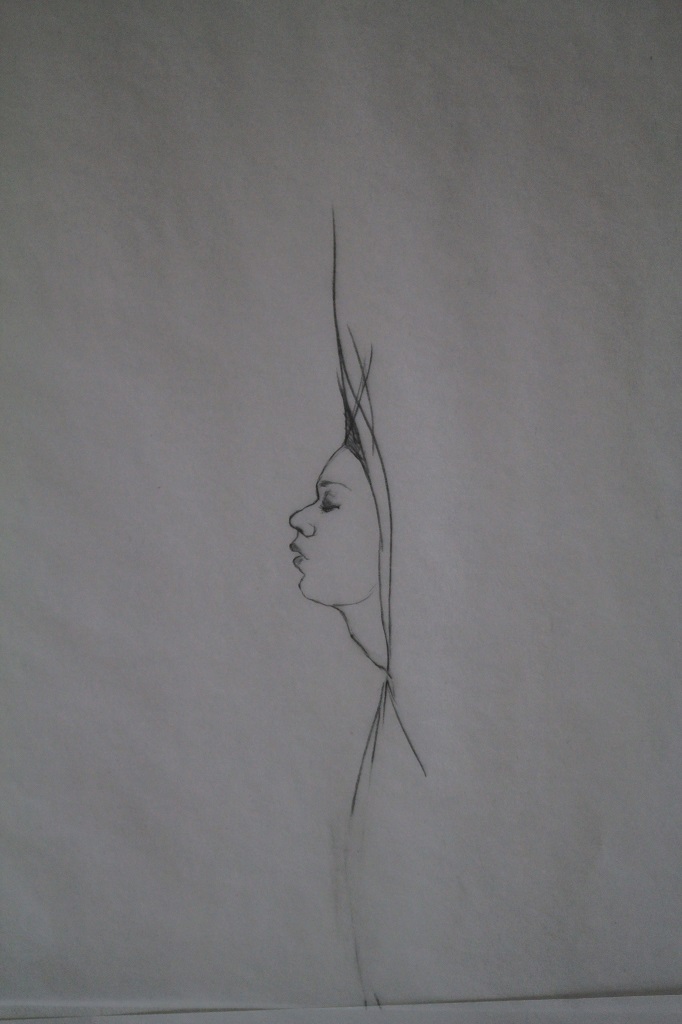 I also spent a couple of hours painting the water of a fountain near my house, but I did not end up using those studies (not literally, but painting the water gave me a better feel for it when I created my own design).