Happy Thanksgiving everyone! The cotton fields are in full bloom right now, and they are beautiful. However, if you would like to see them you have to hurry, because the machines have started picking up the cotton.
I started an 11" x 14" painting (planning to work on it for several days). Unfortunately, I was not able to complete the painting, because I did not realize how quickly the cotton plant would change. In just a couple of days what used to be a green bud, had turned into a big bowl of cotton. However, while working on my 11"x14" in the morning light, I was able to complete the 2 smaller paintings (see above) in the afternoons.
I also worked on another small painting, trying to capture an entire field of cotton (and not just the individual flowers). However, as I started that painting, the machines swooped in and collected the cotton from right under my nose.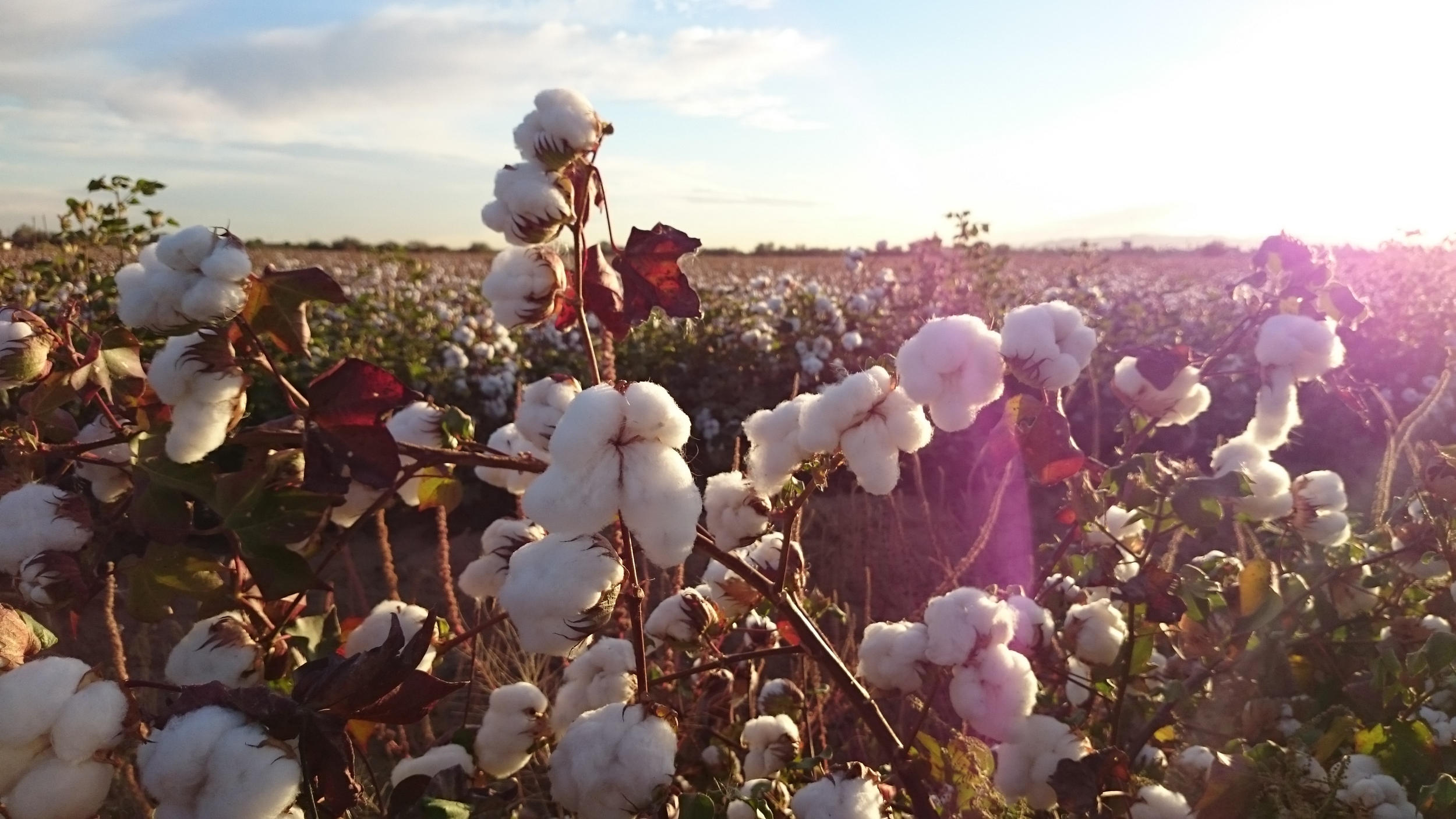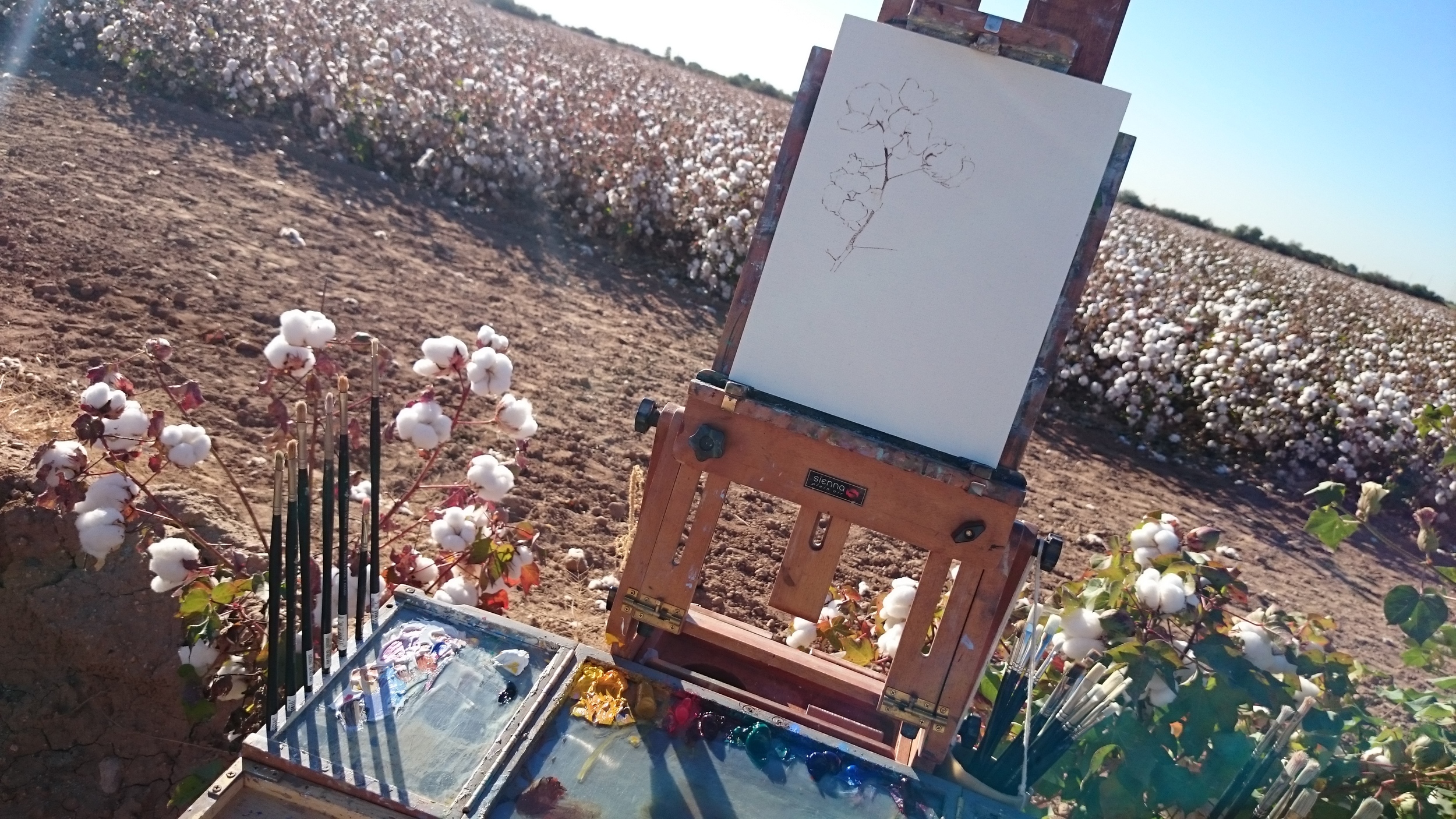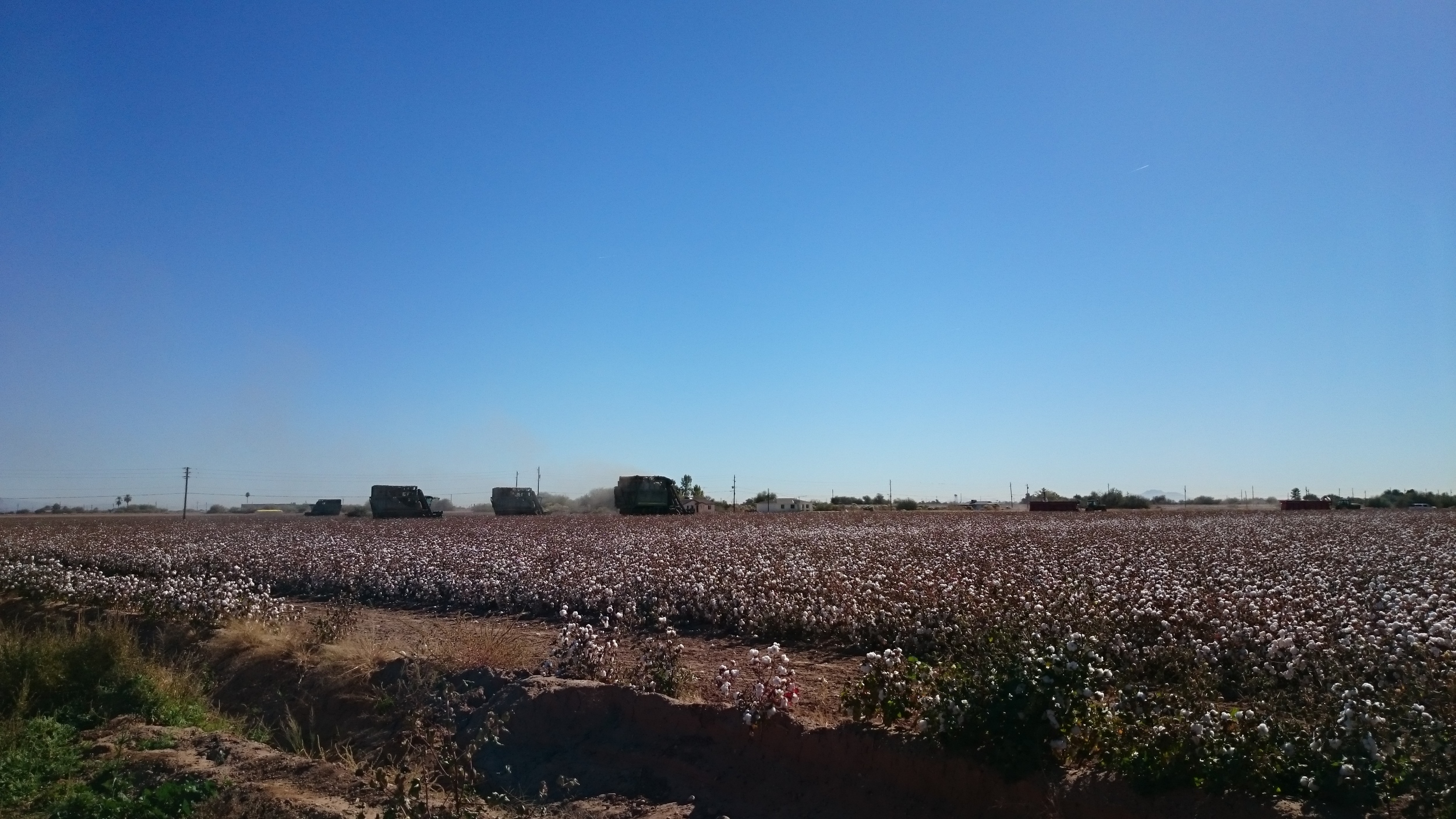 While painting the cotton, a native-american man approached me and struck a conversation. From our conversation, I could gather that he had spent the majority of his life in prison. He was very appreciative and respectful of my work, but said that he lacked the patience to paint himself. It was a very memorable conversation, and I cherish those experiences.
UPDATE:
A gentleman and his wife stopped by to see me paint. They were so kind to email me some photographs of myself painting. I included those in the gallery above. Thanks Matt.